Newsletter 10 - October 2017
Denman Marine Newsletter - October 2017
Hi there, and welcome to the latest Denman Marine newsletter.
In this month's newsletter we have:
A New CLC kit - The Eastport Ultralight
October Special - First 5 Annapolis Wherry's sold are $100 off
Bruynzeel Plywood and CNC cutting
Customer build update
Barton Marine - High Load Low Friction Eye/Rings
If there is anything you would like to see in our future newsletters, discuss, query or order, please contact us via the contact form on our Denman Marine website.
$100 off first five Annapolis Wherry full kits
With Summer fast approaching, now is the time to order your Annapolis Wherry kit. Beautiful and fun to both build and row, the Annapolis Wherry is an excellent way of getting back in shape for summer.
The Annapolis Wherry full kit is $100 off for the first five sold during the month of October, so place your order today to take advantage of this offer while it lasts.
Previous rowing experience? The Annapolis Wherry will take you back to your glory days albeit with ample stability meaning there is less chance of ending up in the drink if the chop picks up.
The Annapolis Wherry offers thoroughbred performance on the water combined with breathtaking grace. When used in conjunction with a sliding seat rowing unit, the Wherry might be unsurpassed as a rowing trainer, exercise boat, long-distance cruiser, or even for open water racing.
Construction of a structurally complete Annapolis wherry can be completed in less than a week, taking approximately 30-40 hours, so order yours today to get one in the water by Christmas.
You can find more information about our Annapolis Wherry here. Otherwise please contact us to place an order.
Offer valid from 1/10/17 till 31/10/17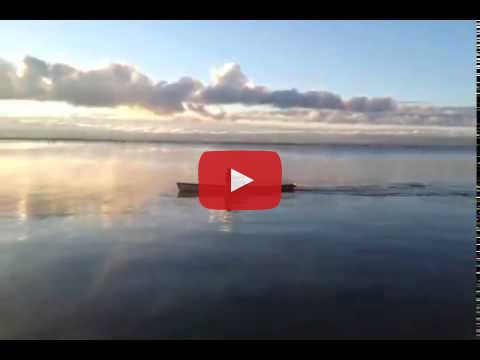 Rowing an Annapolis Wherry
Building an Annapolis Wherry in a week
High Load Low Friction Eye/Rings
Available in 6 sizes. Manufactured in marine grade aluminium and finished in Barton's unique hard 'Spectro' grey anodizing. These lightweight high load eyes are suitable for a variety of uses on board, from lazy jacks, barber haulers, mast base tidies to stanchion lead eyes. The smallest size can be attached using a 3mm line with a bullseye diameter of 6mm. The largest size can be attached using a 16mm line with a bullseye diameter of 28mm.
High Load Low Friction Eye/Ring with Dyneema loop
The Barton High Load Low Friction Eye/Ring with Dyneema loop is available in 3 sizes and can be used in various applications on board including barber hauler, preventers, mast base block tidies, emergency blocks, occasional blocks, toe rail blocks, etc.
The High Load Low Friction Eye/Ring combined with Dyneema loop gives you a fast, efficient, simple and extremely strong solution to changing the direction of any line. The 'Spectro' anodized aluminium eye is designed to have very good wear resistant properties with low friction, this combined with the Dyneema loop gives you exceptional low weight to very high performance load ratio.
Wear resistance
Independent laboratory tested Using Marlow D2 Dymeena 12 strand line.
After 450,000 cycles (50,000 metres of line) over 300 hours on an abrasion test machine no visual signs of wear on the anodised coating could be found.
Denman Marine can supply you everything you need from Barton Marine's wide range of products. See here to view their wide range of products, otherwise contact us to discuss your requirements.
Barton High Load Eye with Dyneema loop

Contact us
Please feel free to contact us at any time via our contact form to discuss your next boat or project.
You can find a link to our current a previous newsletters here.
Please note, all prices listed above are in Australian Dollars and include GST.